Dental Tourism is a booming industry that has emerged rapidly over the past several years. It promotes dental care abroad. As a matter of fact, it is a global industry that is already worth a $100 billion and is only growing every year at the rate of 20 to 30%.
Due to its huge popularity, many are eager to know the details of Dental Tourism, starting from, what it is, its benefits, cost, concerns & risks to ways of choosing a dental clinic through dental tourism.
Dental Tourism Definition
Dental Tourism is one of the broad streams of medical tourism. The simplest way to elaborating Dental Tourism, is to say that when the cost of getting a specific dental treatment done in your home country is huge, you may visit abroad to get it done at a lower cost. A trip of this sort is Dental Tourism, ones that are commonly known as dental vacations.
When people think of dental tourism, they generally have two basic things in mind i.e. the quality and cost of the dental health care that is provided overseas. Ever wondered why dental treatment can cost lower in abroad that in your own hometown?
The basic reason for that is this that dentists practicing in emerging economies have the exposure to take the lower overall cost to their advantage, specifically in terms of insurance, labor, and rent. As far as the quality of dental services is concerned, the U.S, especially North America is, is well equipped with quality graduates that have passed out from reputed dentistry schools.
Dental Tourism: The Birth
So, when dentistry in your hometown was working just fine, what led to the initiation of the concept of dental tourism? You must know that there are not many employers who provide such a thing called dental insurance. But, if you are one of the very few who have this privilege, consider yourself lucky!
Now, coming back to the majority who don't have this facility, every time they need to take a dentists appointment, they have to dig deep in their pockets, first thing. Thus, the birth of dental tourism and its popular emergence happened within just a few years. This became the most sought-after high-quality and low-cost alternative for such people.
Well, dental tourism or dental travel isn't a recent affair. It has been decades that the Americans have been crossing borders to get a good bargain deal on various dental treatments in Mexico. Plus, the clinics of Costa Rica or Panama are also popular dental travel destinations for the people of the U.S.
Cost-advantage- that is the primary reason for U.S residents to travel abroad for dental treatments. After all, the cost of dental care and treatment in the U.S is higher in comparison to other foreign countries. Another relevant reason for people to seek dental care elsewhere is the urgency of the situation and the challenge to get the get the needed care on such short notice. Other countries, like Europe and Canada, see their residents opting for other sources to cater their dental care needs. This is due to the extensive waiting lists of these countries because they have a national healthcare system.
Treatment options in Dental Tourism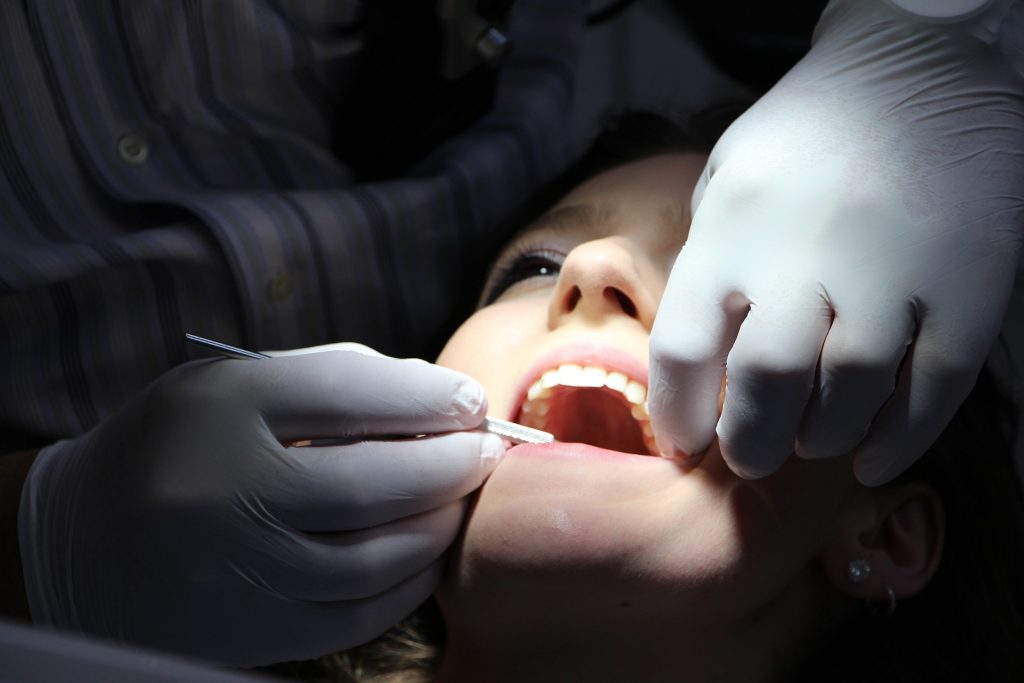 The kind and range of options that you get will depend highly on the dental tourism destination that you choose. There are trained dentists is a large number of countries all over the world that who offer a wide range of dental solutions, for issues including dentures, braces and bridges, dental implants & crowns, dental bonding root canal treatment, teeth whitening, gum contouring, veneers, dental makeovers, restorations etc. Countries that are famous among dental tourists offer all kinds of dental cosmetic procedures and the U.S tops in this list.
Who is more inclined towards Dental Tourism?
According to recent studies and surveys, taking the entire U.S into account, it is seen that the people who mostly travel abroad especially in Mexico so they would be saving a lot of travel expenses. And, moreover, the irresistible attraction of cheap and yet quality dentistry is winning more and more patients.
Is Foreign Dental Treatment The Answer?
The state of a nation's economy is one of the major factors in causing the trend of people seeking dental care in other nations, where much cheaper care is often available. There are reportedly vast differences in treatment costs in the home nation and the country being visited. But there are safety issues too, and debates rage as to whether there really are sufficient cost savings involved and whether the money saved is a greater consideration than the safety of the treatment.
Insurance requirements and a high level of quality imposed on dental implants and other specialized dental treatments in the UK, Europe and USA also raise the cost. These requirements may not be enforced strictly in the countries being visited, resulting in lower costs. But the question is, can that be a valid explanation for choosing to travel abroad, particularly with potential health risks or the possible demand of multiple visits involved?
Variations in Safety Standards in Different Countries
Notable dentists do consider treatment procedures in Europe to be of high standard comparable to or American requirements. But there are doubts about safety in countries such as Mexico where safety standards are much lower than American requirements. In comparison to British or American standards enforced by the respective governing bodies, the standards in some of the East European and Central American countries are relatively poor.
Benefits of Dental Tourism
The industry of dental tourism is rapidly expanding. With that, it has also opened newer avenues and options of dental treatment for people. The main reason for dental tourism being such a big hit among the mass is the huge amount of money that people can save due to it on dental procedures. Dental tourism has allowed people to receive the benefits of cost-effective dental treatment abroad. Dental travels mostly offer fast, convenient as well as high-quality dental procedures.
Remember, it is a dental vacation, which remains a vacation after you minus your time at the dental clinic. You can enjoy your time with leisure activities in the destination and get your treatment done simultaneously on the trip. The destination also provides the patients with a relaxing ambiance to recover quickly.
Leaving all of these advantages behind, coming to the point, the patients receive quality dental treatment from the dental experts that work in collaboration with the internationally affiliated dental facilities. Most dental clinics abroad are transparent when it comes to pricing.
Costs comparison of Dental Tourism
Countries like Costa Rica, Mexico, Turkey, Equador offer complex dental procedures like dental implants at up to 80% cheaper rates as compared to the UK as well as the United States. The dental clinics abroad can reduce the price across boards since the "red tape" & regulatory needs don't affect these countries as it does to the 'developed world'. However, this also reminds of a crucial downside to the dental clinics abroad, because if something went wrong it would be difficult to take legal steps against the particular clinic or dentist.
If you want the most affordable dental treatment, India, Thailand, and Hungary are your best calls. Cheap dental treatment doesn't necessarily indicate low quality dental care. The cost is low in the said countries due to lower insurance fees, cost of living, labor costs, lesser government intervention and cheaper training and education.
Several travel agencies and dental clinics work in packages. The hard part of comparing the package prices is that they significantly differ from one clinic to another. Ensure that you take all cost factors into account while comparing quotes from varied dental clinics. To understand which package is the best deal in terms of services and benefits, you can always demand a complete breakdown of the cost of each clinic.
Ultimately take the following into consideration before the final calculation:
Insurance
Number of visits required to the country
Conveyance to & from the dental clinic
Flight costs
Leave from work (in case of non-paid vacation)
Food and lodging
Risks and concerns
Initially, the thought of going to a different country to get your dental treatment done might seem absolutely ridiculous. But, if you already have a cost estimate for high-end dental procedures at hand, you acknowledge dental travel to be a practical solution.
Nonetheless, no matter how practical the option seems to be, you have to spot the common and huge issues about dental tourism that bother a lot of people. You know, what they say, "caution is better than cure". So, if you want your choice for dental tourism not to be a disaster, note some of the common concerns with this type of medical tourism.
Quality of materials used is poor: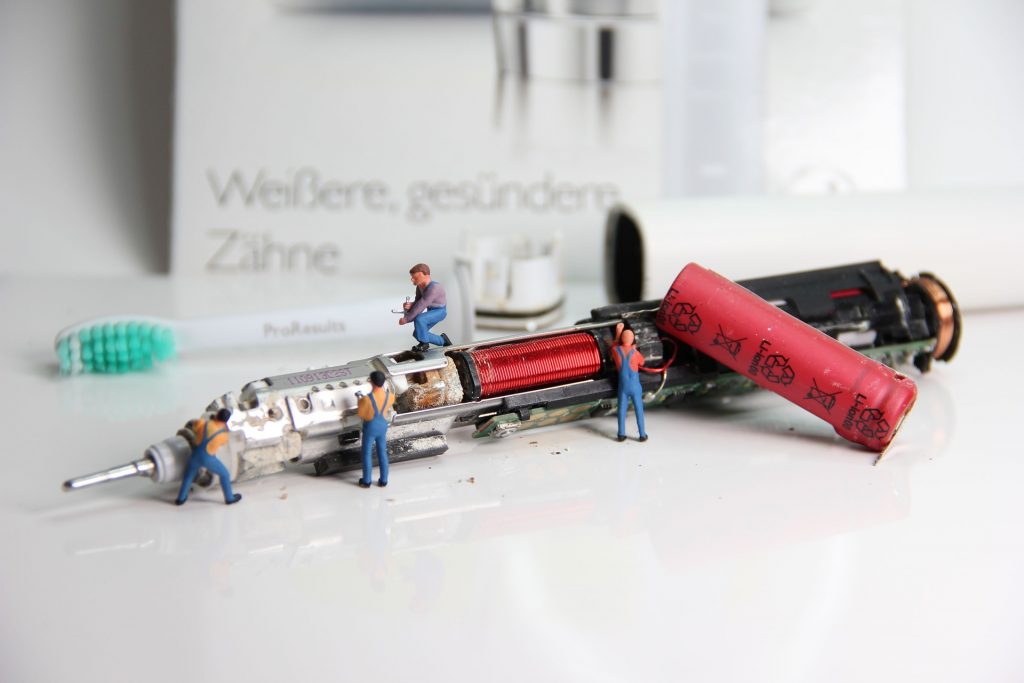 Dental treatments and its quality are heavily reliant on the type and quality of components used in clinics abroad. People are quite skeptical about the components that are used when they are trying to opt for a dental travel. It is true that the materials might be subpar. However, saying that all dental tourism dental clinics make use of subpar materials would be totally unfair. It is definitely not the matter of nationality.
So, all clinics using subpar components cannot be true. The relevance of this issue varies as per the clinic you choose.
Thus, you must always select those that go by the professional standards. How would you avoid the dental clinics that don't adhere to it? It's quite simple actually. All you've got to do is go through the reviews that are available on the Internet about the particular clinic. But, sometimes, reviews are not as helpful as they seem to be. In that case, you can ask around. When you are hunting more information about a specific dentist or dental clinic, try taking a look at the message boards.
Communication Barriers:
There isn't a racist tone to the comment, "they do not speak English well!" It is but the plain fact. There are definitely foreign countries that excel in their dentistry, but where they falter is smooth English communication. Well, but that is not the case with every dentist or dental clinic. Moreover, this concern is not even relevant to most countries. Many countries that have the best professionals in the field of dental care have English as their second language. So, it is ideal to choose them primarily as your dental tourism destination.
The presence of the Internet helps a lot in this area since you can very easily and quickly narrow down the options. Again, by assisting the dental tourists to choose the right dental clinic that offers communication in their preferred language, it helps in narrowing down the options even further.
Dental tourism is the best for high-end dental procedures: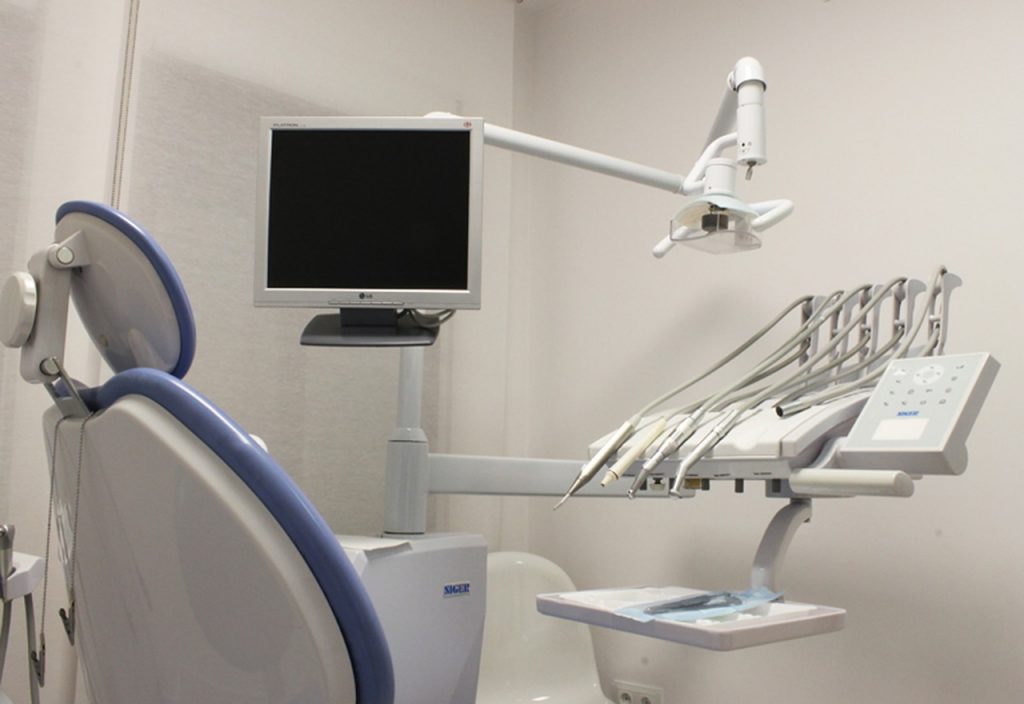 It is pretty much obvious that dental travels are not that worth it if the concern is a minor dental procedure. After all, the entire point of traveling elsewhere for a dental procedure was to cut down on the cost of the same back at home. Thinking from the monetary level, it is surely meaningless to go abroad for a simple thing as pulling out a wisdom tooth. Well, local and abroad braces price do not have much of a difference anyway.
However, there isn't any reason to directly say that a vacation is not worth it. Every person needs a vacation break away from the daily mundane to get a refreshing perspective on life. You cannot say no to the enjoyment of tourist attractions, local cuisine, and culture.
What about the potential risk?
In the past, dental tourism has received quite a bad press due to the loose regulations in Mexico which allowed dishonest dentists to set up clinics very near to the U.S border. They enticed people with low prices but in the end, the treatment quality turned out to be extremely poor.
Here are the common risk factors linked with trusting a foreign country with your dental health:
Taking the advantage of the guarantee provided by abroad clinics rarely come into the question if you need to fix a problem. It is because generally, the dental tourism destination is a long way from home.
In comparison to North America, some countries do not have a very high standard of dental education and training. So, this calls for inexperienced dentists.
The components used for the treatment are not up to the mark. They can be cheap and moreover, non-compatible with those used in North America.
The follow-up system to address the complaints of the dissatisfied patients may be poor.
There is always an unsaid risk of contracting a type of disease that is not prevalent in the country you live in.
Lastly, if you want to file a lawsuit for malpractice, it might not be admissible in the courts of the U.S.
However, today, the dental treatment standards abroad have become much higher. But, it is still important to be cautious because there can always be a bad fish in a pool filled with fresh fish. Well, every person's circumstances are different so, the only feasible advice would be to research hard before choosing an abroad dental clinic.
Caution Call!
You can surely reap large savings when you travel abroad for dental procedures. But, it is crucial to be cautious about a few factors that may lead to consequential hindrances during the course of a dental travel.
Carry your medical history:
You need to provide the dental surgeon with a detailed report of your medical history. Carrying the medical history of a patient thus, helps the surgeon to get a clear view of the patient. All the more, if you have any specific diseases, it is best to disclose it to the surgeon. For instance, extensive post-operative care is essential for patients suffering from renal or cardiac disorders or has undergone some kind of immunity compromising procedure.
Thus, it is compulsory that the surgeon is well aware of the patient's medical history before proceeding with the providing the best suited post-operative care to him or her. Other factors too, are depending on the medical history, like, prescription of antibiotics and anesthetic decisions before and during the procedure.
Be careful with the choice of dentist and the dental clinic: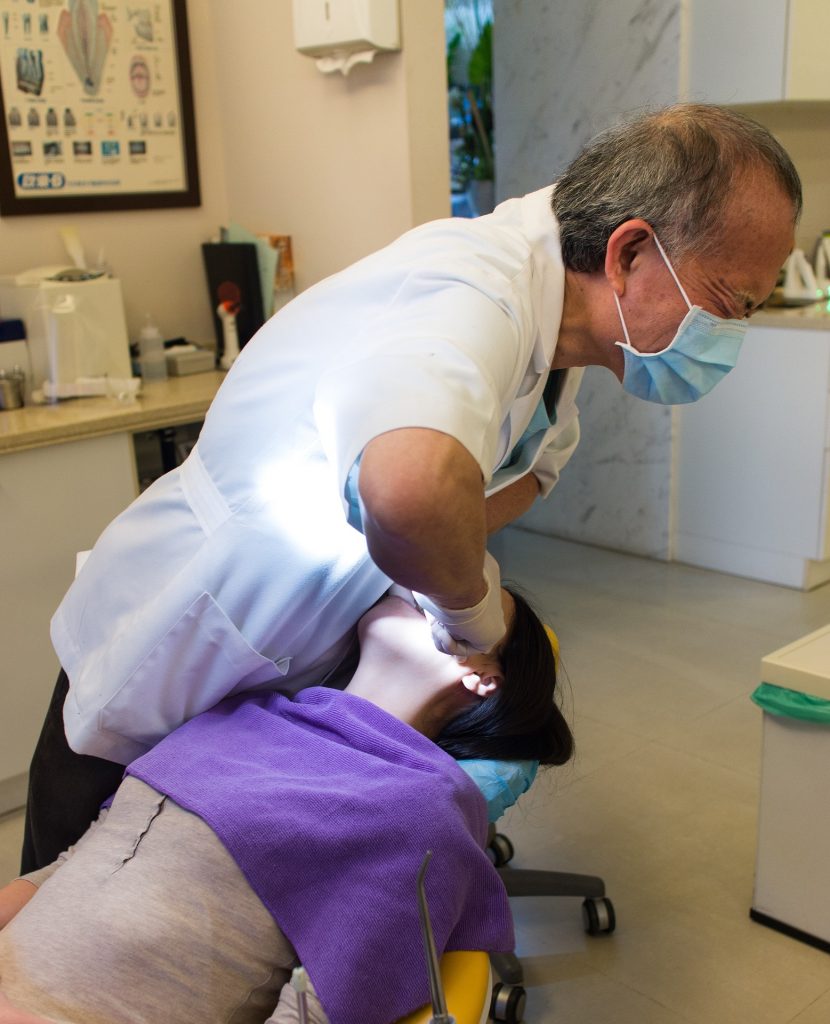 You may be throttled with risk factors at every step when you travel abroad for a dental procedure, provided you have planned meticulously and researched thoroughly on every related aspect. The two primary considerations are the most important, that being the choice of the surgeon and the dental facility or clinic.
After you have already zeroed down on the dental tourism destination, it is time to get on with looking up the certification of the dentist as well as the clinic by a national or an international accreditation body. That will guarantee that the clinic and the surgeon abide by the set regulations and standards.
You need to ensure that the doctor and clinic that you choose are accredited by bodies like ADA (American Dental Association), Commission on Dental Accreditation (USA), IDA (Indian Dental Association) and CDAC (Commission on Dental Accreditation of Canada).
In-depth Research:
If you are a prospective traveler for dental procedure abroad, you should take up the extensive task of looking up the regulations and laws of the dental tourism destination that you have picked. On top of that, you must also raise queries about the necessary paperwork such as doctor's certificates for required vaccinations (if any), travel insurance etc.
The internet and its increasing connectivity is truly a boon in this case. More and more patients get access to the necessary information coming from different review discussions, clinic websites, informative websites and other forums as well.
So, before taking the final call on the clinic and the dentist for your dental procedure abroad, as a dental tourist, you must make sure that the chosen practice dentistry on a verified license. Plus, since you obviously want a hassle-free process, don't forget to compare all possible aspects like ratings of lodging options, surgeons, dental clinics etc.
The Final Word
Opting for dental tourism is a good medium to hit two birds with one stone, i.e. getting your dental treatment done at a lower cost and enjoying a vacation, side by side. When you have all the details planned and sorted out well in advance, there is no obstacle in the path of having a satisfying dental tourism experience. However, keep the cautions in mind as well for a hassle-free experience.