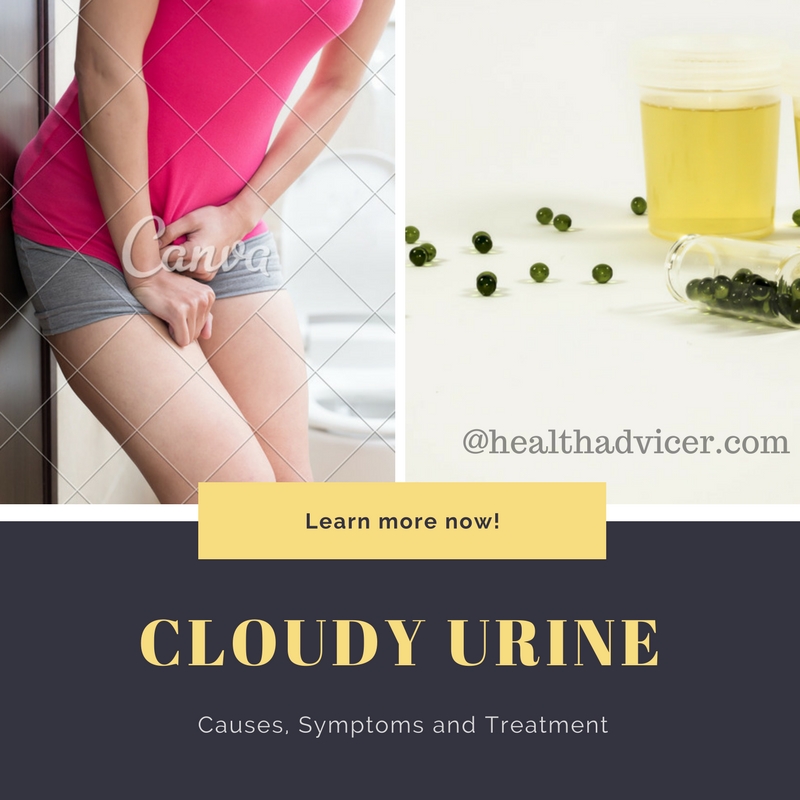 The color of the urine is very important as it conveys a lot about the health of a person. Urine elimination is extremely important to live a healthy life. It creates a balance of water inside the body and helps in removing the substances which are not needed anymore after metabolism. The ideal urine should be clear and straw yellow in color. However, if you see a change in color of your urine or it does not look clear, it means that you might have Urine tract infection or urinary infection. You should know that the infection can enter your lower body from any public toilet or if the general area is not cleaned properly after urinating.
Cloudy urine or urinary infection is a bacterial infection affecting a large number of people. Quite often it has been found that it has been caused by fungi or viruses. Urine tract infection can affect any part of the urinary tract. You must be aware of the fact that urinary tract consists of ureter, urethra, bladder and kidneys. Most of the time, urinary tract infection is known to affect the lower part of the body, like bladder and urethra. But in rare cases it affects the upper tracts as well.
To determine whether you are suffering from cloudy urine or not you must be aware of the symptoms of the disease first.
Urine infection or cloudy urine symptoms :-
The symptoms can be divided depending on which part of the body has been affected by urinary tract infection.
Lower tract symptoms are as follows:-
One of the main symptom of cloudy urine is experiencing a certain burning sensation while eliminating urine
Sense of urgency to urinate increases
Traces of blood in urine
Unclear or foamy
If you notice that the color of your urine changes to dark shade, much like cola
Women experiencing pelvic pain which is not natural
Men experiencing rectal pain
Discharge from the vaginal area of women
Discharge from the penis of a male
Upper tract symptoms are as follows :-
Experiencing chills without any reason. Chills' running down your spine is not a very normal thing and it does not happen just like that
Developing sudden fever
Feeling of nausea
Backache or a feeling of tenderness in the back
Continuous vomiting
Urinary tract infection affecting the upper tract can prove to be more dangerous. It can be life threatening as well. in case the bacteria move into the blood cells from the upper tract it can be a terrible situation for the patient. This situation is known as Urosepsis. This condition can lead to shock, extremely low blood pressure or even death.
Symptoms in men :-
Both male and female are having common urinary infection symptoms. Only addition to it is, male can experience rectal pain while developing urinary tract infection.
Symptoms in women :-
Women can experience pelvic pain if they have developed lower tract infection. Otherwise, all the urinary infection symptoms are common in a male and a female.
Causes of cloudy urine or urinary infection :-
Cloudy urine or urinary infection occurs when the bacteria penetrates the urinary tract through the lower part of the body like urethra. Urinary infection multiplies in numbers and spreads very quickly. The urinary system has been created to defeat all these microscopic attackers but sometimes even the best defense fails. These types of bacterial tend to grow into a dangerous infection in the urinary tract.
It should be noted that most of the time urinary infection occurs in women. The infection occurring in cystitis is generally triggered by Escherichia coli. Urinary infection affecting the urethra takes place when gastrointestinal bacteria move from the anus to urethra. Since the urethra of a female is extremely close to the vagina, sexually transmitted diseases like gonorrhea or mycoplasma can be a major reason for the occurrence of urethritis. Most of the women end up having bacteria in their urine after having intercourse. This type of bacteria can be removed by urinating.
Factors that can develop cloudy urine or Urinary tract infection :-
Sexual intercourse with multiple partners
A certain block in the urinary flow
If hygiene level is very poor
Using of tampons
Prevention measures for cloudy urine or urinary infection :-
Drinking lot of six to eight glasses of water everyday
Don't hold back your urine for a long time. This might result in urinary infection. You need to urinating regularly
Avoid consuming of too much alcohol
Urinate just after sex so that the bacteria gets removed
Wash your genital area properly to flush away the bacteria
Never spray perfume in genital area
Wipe and clean the genital are after urinating
During periods, use sanitary napkin instead of tampons, this reduces the risk of urinary infection
Don't let the urethra sweat, try wearing lose and cotton clothes
You can try the preventive measures to stop developing cloudy urine or urinary infection. But if you feel any sort of irritation while urinating, you must consult a doctor. It is advisable to take the help of an expert.
Complications of cloudy urine or urinary infection –
If the treatment begins at the right time, then the complications related to urinary infection decreases.
The Kidney of a person might get totally damaged if urinary infection is left untreated
Untreated urinary infection can lead to delivering child with very low weight or even delivering premature child
Urethral can narrow down to a great level
Treatment of cloudy urine or urinary infection :-
Before beginning the treatment, the doctors need to understand what is causing this problem. The medication will begin with few questions related to the urinary infection symptoms. Then the urine will be tested to find out the presence of bacteria. The doctor will collect a sample of urine.
Generally three types of method are followed for diagnosing cloudy urine or urinary infection :-
Checking the image – Diagnosing the image includes evaluating the urinary tract with the help of CT scan, ultrasound and MRI.
Cystoscopy – This method includes inserting of a camera lens through urethra and checking the bladder for the symptoms.
Urodynamic – This process is used to determine the storing capacity of the urinary tract.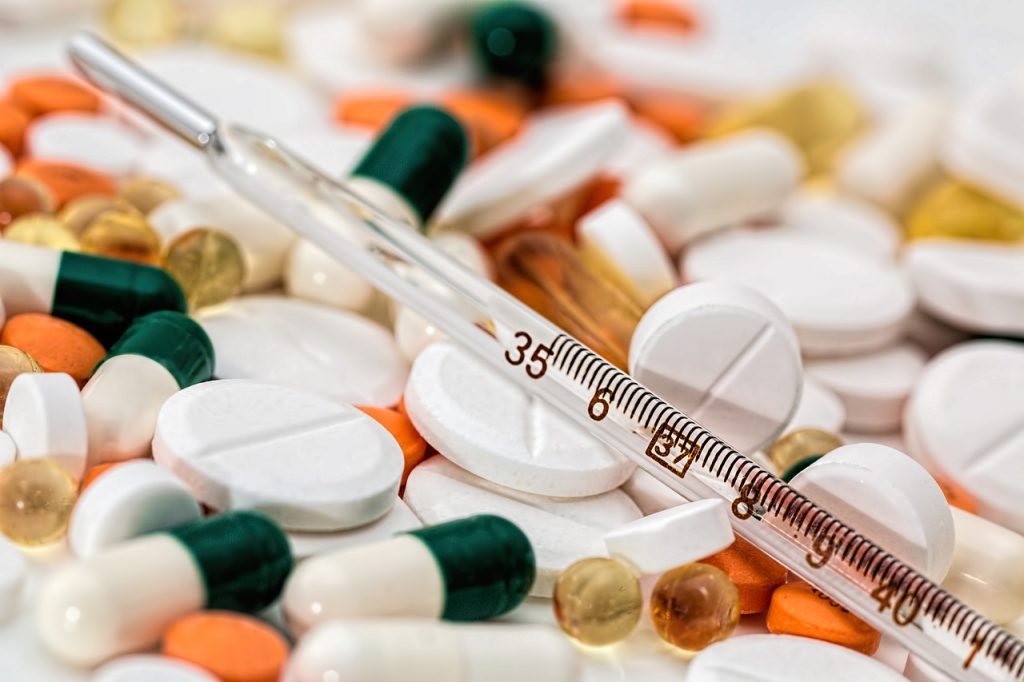 Once the doctor is sure that you have developed urinary infection, then the actual treatment will begin. Most of the times, Urinary infections are treated with antibiotics. The type and the duration of the medication depend on the medical history of a patient. The treatment is done to remove the infection from the root, so that it does not come back anymore. However, urinary infection has to be treated with utmost care, as sometimes the symptoms disappear before the infection is fully treated.
Other than what the doctor is doing, an urinary infection patient is advised to drink lots of water and urinate frequently as it removes the internal bacterial to a great extent. To reduce the pain the medication will be given by the doctor.
If the urinary infection is not complicated then it can be healed within 3 days. Uncomplicated urinary infection can occur in any healthy person. Uncomplicated urinary infection is risk free but complicated urinary infections are dangerous. Complicated urinary infection can affect a person who is a little weak. It can occur to a pregnant lady or someone who has just done a heart transplant. Since the risk factor in complicated urinary infection is very high, it needs continuous treatment for at least 2 weeks.
Most of the time urinary tract infection disappears after the right treatment. But in case of chronic, it does not go away easily or it reoccurs. Chronic or recurrent urinary infections are most common amongst the females. It is not only the bacteria which cause urinary infection to occur, but sometimes it is an abnormal urinary tract structure which increases the risk of growing urinary infection.
To heal urinary tract infection, first the issues causing the same has to be determined to find out whether the patient is suffering from complicated or uncomplicated urinary infection. If the doctor finds out that the situation is critical, the patient might be asked to get admitted in the hospital. During this stay the doctor will ensure that you consume sufficient water or liquid and receive medication.
You can follow few home remedies to get rid of cloudy urine. It is said that cranberries can heal urinary infection. The extract of cranberry fights with the bacteria and stops it from developing further. Cranberry extracts are rich in proanthocyanidins which stops E.coli from penetrating ad sticking to the digestive walls and urinary tracts. According to a research work, women who consumed cranberry for more than 1 year has reduced urinary infection to more than 35%.
Cranberry extract tablets are more effective than cranberry juice. As the sugar content in the cranberry juice is real high, it takes lot of time to reduce the infection. Cranberry tablets are easily available online but it is better to consult a doctor before taking this step as urinary infection is very delicate issue. One wrong step can lead to life risk of a person.
You can also take the help of probiotics to reduce urinary tract infection. It will work like wonder after completing the antibiotic course.
Garlic can also act like a wonder while treating cloudy urine or urinary infection. Garlic is known for its antifungal and antibacterial properties. It helps in boosting the immune system, which in turn helps treating the urinary infection which causes cloudy urine. Not only garlic is effective for urinary infection treatment but even parsley lays a very good role in healing the infection. It has detox and anti-inflammatory components which help in the healing process of the urinary infection.
Antibiotic treatment for Cloudy urine:-
To a large extent antibiotic healing depends on the infected part of the tract. Oral antibiotic come handy when the infected area is the lower tract. The infection which affects the upper tract is treated delicately. It needs intravenous antibiotics. These antibiotics are made to pass through the veins directly. As the upper tract infection is having the possibility of infection in the blood as well. However, some bacteria can resist any medicine. The result after the first session will determine which antibiotic will suit you. After few tests the doctor will find out which antibiotic will work for you. The treatment depends on the criticality of the infection. It might take 2 days to heal if the urinary infection is uncomplicated but if it is complicated don't expect see result just after 3 to 4 days. It will take much longer than that.
Untreated urinary infection :-
It is extremely important to consult and start the treatment of urinary infection at the earliest. Unattended urinary tract infection can spread with passing days. And if it enters the blood, your life can be at danger. The upper urinary tracts are difficult to heal. Therefore, if you are having the slightest doubt that you might be developing urinary infection, you should go to the doctor and start off with the examination. Early treatment will help you to avoid problems in the long run.
Who all can end up having urinary infection :-
Age plays a major role in developing urinary infection. Older people are more likely to end up developing urinary infection
A diabetic patient can develop urinary infection anytime, if the diabetes is not taken care of properly
A person having very weak immune system
A pregnant lady
Health is the main thing which drives us to work properly. Any problem whatsoever can bring down the capacity to produce more work. It is not a very good idea to leave certain diseases untreated for a long time. In case you are facing irritation while urinating, it's about time you let the experts do their work. Unnecessary delay can lead to more dangerous health issues than one can imagine. Urinary infection can even be very painful. therefore, early treatment will save you from incurring more expenses later on. Don't wait, if you notice any abnormal things rush to the doctor immediately.